Introducing Inge
by Inge Joseph Bleier and David E. Gumpert
(Wm. B. Eeerdmans Publishing)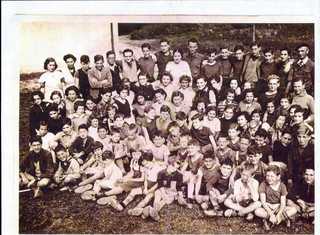 "Inge" is really two stories in one.
First, it is the story of a teenage Jewish girl and her struggle--external and internal--to survive the Holocaust.
Second, it is the story of "the other Kindertransport" and the unusual community of children and adults it spawned. The Kindertransport of 10,000 Jewish children from Germany and Austria to England is now well known, but the smaller one of a few hundred to Belgium has never before been described...until now. The children who were sent to Belgium had an entirely different experience because their sanctuary was invaded by the Nazis, forcing the children into a chaotic journey to France to attempt escape.
"Inge", the book, grew out of a sparse 66-page manuscript composed by Inge Joseph Bleier in the late 1950s about her experiences as a teenager in Europe attempting to avoid capture by the Nazis. Inge sent the manuscript to a few book publishers, who rejected it, and she filed it away with old papers in the basement of her townhouse on Chicago's North Side, where it sat for more than thirty years. It was discovered by her daughter, Julie, in 1993, ten years after Inge's death. Julie shared the manuscript with her cousin, Inge's nephew, David Gumpert, who determined to complete the manuscript. He researched Inge's story for more than ten years, interviewing individuals who were with her, reviewing letters she wrote as a teen to relatives, and studying journals and other documents. David then filled out Inge's original manuscript into the full memoir that is now "Inge".